Apache Tutorial
Set up a Ubuntu/Apache cloud-based server
About / Contact Info
_______________________________________________
About This Effort
Do you want to install and operate a cloud-based web server instance? Do you think it will be easy?
I thought so. I was wrong.
Oh, it is easy to install LAMP, the package that includes Linux, Apache, MySQL, and PHP. I've set it up many times on my home computer to build and test my websites. There were some security or SSL enabling issues, but I found answers online.
The next step is moving from a simple LAMP setup to a production server. No problem, right? Just move your files over to a web server and done. Piece of cake.
Only it is MUCH harder than that to do it! I decided to try. I was certain I could find enough guidance online to install my web server. After all, there are over 200,000,000 installations of Apache alone. Surely someone has a complete installation guide to make this fast, safe and secure. And don't call me Shirley!
I'm here to tell you that no one site discusses enough of what you must know and do to establish a safe web server. Just look out there. You will find many snapshots of installations and problems you must overcome when installing a server online.
But I love a challenge, so I started learning how to install and operate a cloud-based web server. It's been tough, but I think I have enough data amassed to be able to operate a web server without it being hacked immediately or EVER being hacked externally. And best of all, it is relatively inexpensive to build and operate your web server.
_______________________________________________
A D V E R T I S E M E N T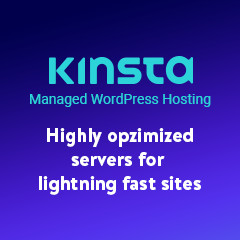 _______________________________________________
Web Hosting Companies - Advertisement

    


If you want simple webhosting, choose one of the above companies.
_______________________________________________
A D V E R T I S E M E N T
_______________________________________________
_______________________________________________
COMMENTS - About
Total Views of this Page: 455
_______________________________________________
_______________________________________________
_______________________________________________
I may make affiliate fees from services you select on this website.
Thank you!
©1998-2023 RocketRanch